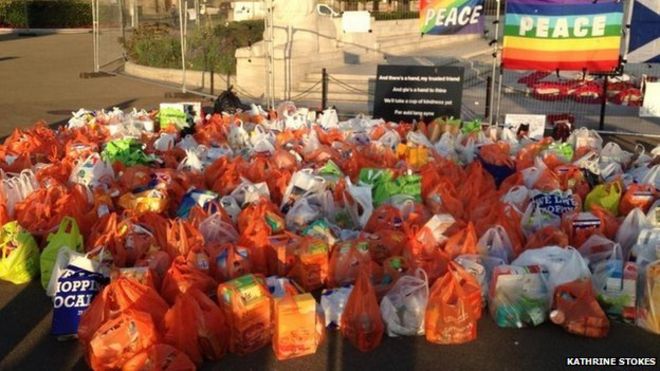 JOE BLOGGS [Catering Assistant]
I WORKED FULL-TIME WITH G1 BUT STILL COULD NOT AFFORD TO PAY MY BILLS AND ENDED UP GETTING INTO DEBT. HAVING TO USE A FOOD BANK WAS HUMILIATING FOR ME AND MY FAMILY.
  STEVEN HILL [General Manager]
I joined G1 while still at university in 2008 as a restaurant supervisor. Over the years, I had the opportunity to work in a great mix of venues, and when I graduated in 2012, I knew 9-5 wasn't for me just yet. With lots of support and development from the company, I became a General Manager. In 2013, I had the chance to move to St Andrews, a huge change for me and a really exciting prospect. It is a very special little town and my venue has an energized, fun atmosphere- a perfect fit for me.
  JOHN REDMOND [Head Chef]
Having completed my apprenticeship with the Lanarkshire Catering School, I started at The Corinthian Club when I was just 16. Times have changed, The Corinthian Club has since underwent a multi-million pound transformation, and is now an award winning venue, famous worldwide for the extensive entertainment, food, drinks and gaming facilities on offer.

Having progressed through the ranks, at the ripe old age of 25 I now head up the kitchen team, a hugely rewarding role. There aren't a lot of people my age who could progress so quickly to a role like this, and my journey at G1 is surely a great example of what having the right work ethic and the right company behind you can offer you in terms of a career.
  CARMEN ROBBINS [Sales Centre Manager]
My time with G1 started way back in 2005, I had returned from a gap year abroad and was waitressing until I came up with a plan. As it happened, I found it at one of G1's most infamous venues, The Social. My role as a General Manager enabled me to gain the experience and skill set I needed to progress into the senior team as Business Development Manager.

A couple of years ago, after returning from a very different kind of job (having a baby!) I was given the opportunity to utilise my experience in sales as part of the central sales team. Today, I am based at Head Office and manage a fantastic team- my role is ever changing and I love that... you never know what the next challenge will be.
  MICHAEL PAWLUKIEWICZ [Head Of Graphics]
I was always passionate about visual arts - experimenting with various mediums and techniques - from live drawing and street art, through animation and photography to commercial design. I began my career at G1 back in 2010 after few years of studying Multimedia Visualisation, Graphic and Product Design. Since then I worked on some absolutely incredible projects, creating new brands and advertising material for a vast number of Group's enterprises.

Since January 2014 I head up the central team of designers. As someone said one day: a good design is a combination of art, science and business. And that's what my department is trying to achieve here at G1.
  GRACE KNOX [HR Assistant]
Since 2008 I have been part of the G1 Family, straight out of school and into my first job as the office junior. Throughout the years, I had an excellent opportunity to see the inner workings of the various head office departments. It really helped me focus on what I enjoyed, and what I was good at. Eventually, I joined the payroll department, and helped with the administration and day to day tasks. Almost six years later, I am now an integral part of the HR team- I love my job and I absolutely believe G1 helped me find something I am passionate about.